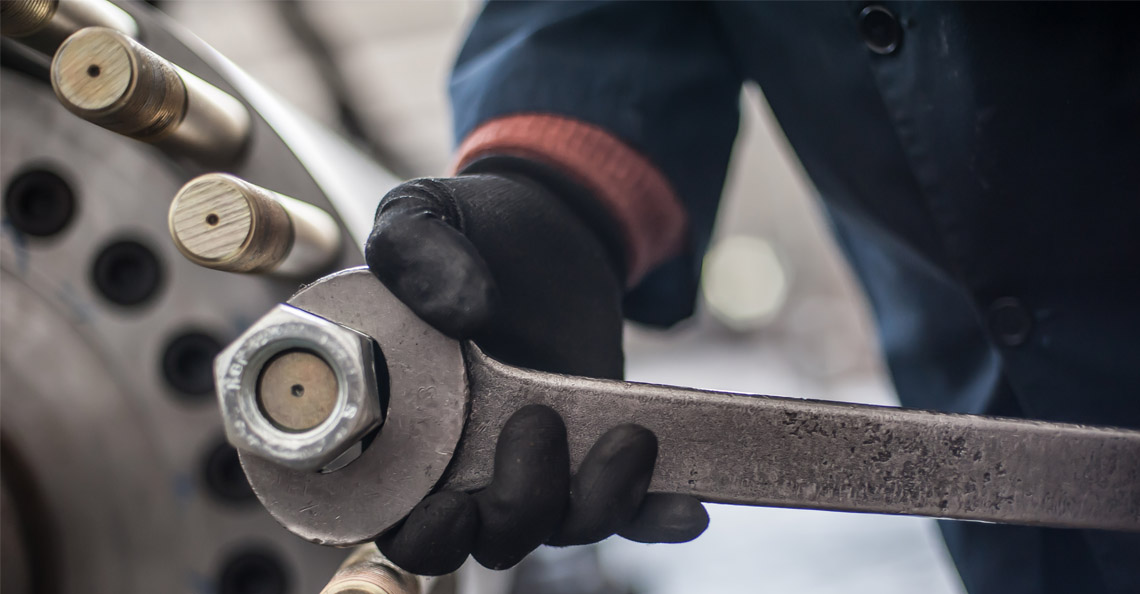 Turning repairs from an Emergency into an Opportunity
Heat Exchangers are critical to the operation of the systems they are part of. It's no surprise that most problems, when they arise, are urgent! This can lead to hasty decisions. The main objective when conducting shell and tube heat exchanger repairs is to get the system back online as soon as possible. However, this can easily lead to unnecessary expense, performance problems in the future, or both.
In this two-part blog series, we'll go over five important considerations you should already be familiar with before issues arise. Then we'll share some real-world examples with details of some of the most common heat exchanger repairs.
This will help you take a holistic view of your entire system before you're in an emergency situation. You'll better understand the impacts on your process as well as the opportunities to improve efficiency during the downtime. This will give you an advantage when it comes to managing your next repair situation.
Firstly, get a head start by understanding the answers to these five key questions before your next emergency:
What's the effectiveness of the repair?
Is this going to solve the problem long-term? If a repair is only expected to be effective for a short period of time, does it make economic sense to proceed with this into the future? Paying over and over for an annual repair could fit into the budget short-term, but can add up over time. This is especially true when you consider the downtime associated with each repair, and the stress repeated shutdowns can cause on the rest of your equipment.
What impacts do shell and tube heat exchanger repairs have on other parts of the process?
If your heat exchanger isn't functioning optimally, it can adversely affect the lifespan and wear of the rest of your equipment. Sometimes a simple repair can return things to their designed functionality. However, if your process or fluid composition has changed at all over time, it may be worth going back to basics and ensuring your exchanger is still working efficiently, and not simply transferring problems further through your system. The downtime associated with shell and tube heat exchanger repairs can be an ideal opportunity to address any needed modifications or improvements in method or technology.
What would be the length and cost of associated downtime?
Any downtime represents a loss of revenue, so keeping them short, while addressing necessary work, is key. As mentioned earlier, repeated downtime can be costly if you need to return to an issue repeatedly. But this isn't always a binary choice. The right decision for your situation may be a short-term fix to address the immediate problem, with a larger repair or full replacement planned for your next scheduled outage. Your heat exchanger equipment service experts should be able to walk your maintenance team through the options available, to help you make the right decision for your organization.
Is there an opportunity to resolve root causes?
A loss of efficiency from your heat exchanger can cause issues in other parts of your process, but the same can be said for any of your industrial equipment: problems elsewhere can impact on the lifespan and efficiency of your heat exchangers as well. Your running maintenance list should always include a list of deeper inspections to undertake during any outage. This will help you understand the root cause of a failure, and help inform your plans for repair or replacement work.
Is there an opportunity to upgrade?
From a 50,000 foot view, the nature of industrial processes has remained fairly constant from the post-war era throughout the present day. We actually still encounter Serck coolers out in the world that are many decades old and still in good service. But don't lose sight of the trees for the forest. There continue to be advances in both heat exchanger and overall plant technology to make thermal transfer, and processes overall, more efficient. For example, one of Serck's customers had economisers fitted to their existing boiler system, which continues to repay them with ongoing energy savings. Or you may want to look into whether a shutdown makes for a good opportunity to add additional instrumentation to keep up with the rise in insight-driven plant management as Industry 4.0 progresses.
Ensuring you are ready to answer these five questions can help you turn a repair situation from an emergency into an opportunity. The experts at Serck are always available to undertake a site survey to help you understand where some heat exchanger modifications or improvements can keep your plant and process functioning at optimal levels.
But being ready to respond to a repair quickly also depends on understanding the specific types of shell and tube heat exchanger repairs that may be required. Learn more about some typical repairs we often see in Part Two of our repair series.
Serck's service teams regularly support our clients with both on- and off-site shell and tube heat exchanger repairs of all sizes. If you need servicing or repair assistance, contact us today.