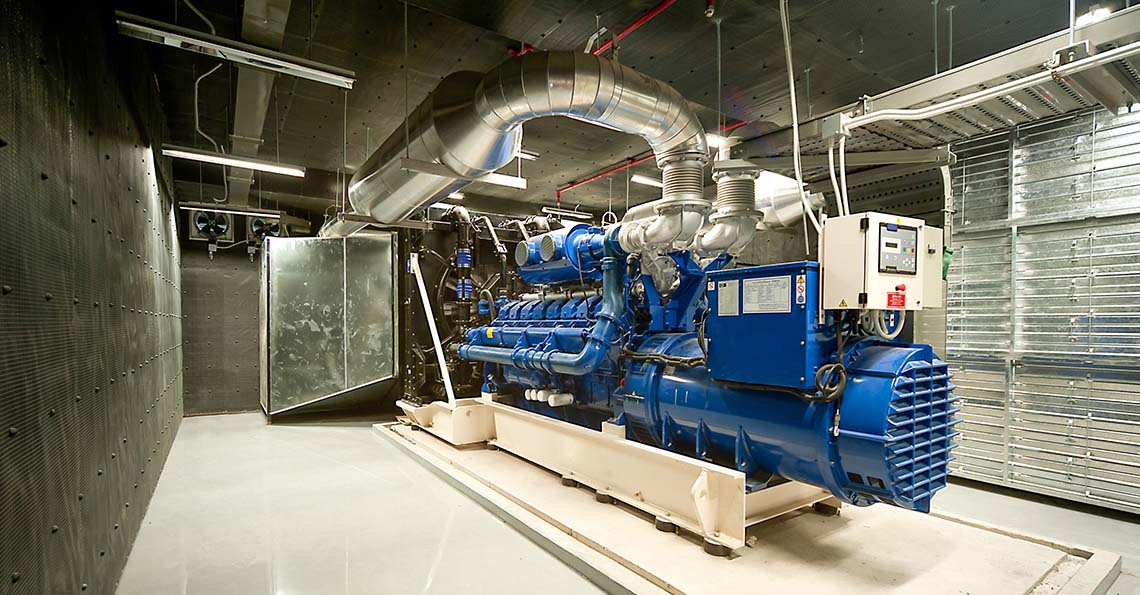 Product Spotlight: Remote Radiators and Cooling Packages for Gensets
Gas or Diesel Generators are an ideal solution when you need power either as standby or prime power. But to ensure reliable and efficient performance, be sure to also consider which remote radiators and cooling packages for gensets best suit your situation. These generators are a very popular power option because they are generally easy to procure and can be installed in a variety of locations, ensuring power is situated at the spot it's needed. However, cooling parameters are not always included in the plan, leading to potential inefficiencies or even failures. The cooling package needs to be suitable not only for the engine model you choose but also to the environment and the location they're operating in. Otherwise, you run the risk of reduced power output from the engine, and in some cases you may lose power completely.
Most often, cooling packages will be located alongside the engine skid, or fitted inside Genset containers. However, if you have constraints on space where the engine is located, it is possible to install remote radiators and cooling packages for gensets in a separate location. For example, the radiators can sit on the roof of a building, while the engines are located in the basement. In this case the radiator fans can be driven by electric motors, and the hot engine coolant can be pumped through pipes to the rooftop remote radiators.
High Performance Remote Radiators and Cooling Packages for Gensets: Designed and Sized for Your Requirements
Serck has decades of experience in designing remote radiators and cooling packages for gensets, including the appropriate pumps and piping. Our expert teams have manufactured and delivered a number of these packages in various settings, including oil rigs, computer data centers, residential and commercial buildings, metro stations, etc.
Our innovative tube and fin configuration for the radiators' cooling cores has been performing efficiently in the field for many years in some of the world's most volatile environments. We are able to take your engine data sheet and your space constraints, and provide you with a cooling package solution that meets the parameters of your situation's unique coolant temperatures, fan power consumption and sound levels. Our software modeling will outline the optimum solutions to accommodate minimum air side pressure drops, and limit coolant velocities in the tubes to avoid tube wear, thus extending the life of the unit. We can also provide tube internals to increase thermal efficiency and reduce fouling.
Various Configurations Available
Once your remote radiator and genset cooling package parameters are set, we are able to offer and advise various configurations for you to choose from:
Horizontal or vertical Radiators
Anti-static Fan blade in Engineering plastic or Aluminum Cast Blades
High/Premium Efficiency IEC or NEMA Electric motors for fan drive
Hydraulic motor for fan drive
Explosion-proof motors
VFDs for variable speed motor control with control panel
Direct drive or Pulley belt drive system for fans.
Vibration cut-off switch to protect catastrophic break down of fan
Dip Galvanized or Polyurethane Marine coated frames for excellent corrosion protection
Hard chrome plated fan shafts.
Corrosion resistant Heresite or epoxy coatings, or solder-coated cores for the radiators
Level switches for the low coolant level alarm
Surge/Deaeration tanks
Skids
Using our modular design approach, we are able to deliver quick turnaround times with no compromise on quality. Our radiators are extensively tested before they leave the factory. Tests can include:
Fan running IN
Vibration test
Sound level test
Air flow test
Leak test
Belt alignment test after running IN
Bearing temperature rise test
Paint adherence test
NDT test for pressure welded parts
Material specification test
Dimensional test
and more…
We are able to design and manufacture remote radiators for a range of engine ratings (200 kW – 3200 kW), and for various engine makes, including Caterpillar, Cummins, MTU, Perkins, Waukesha, Mitsubishi, etc. in various configurations.
Our design and manufacturing teams are always happy to hear from you. If you need help with your remote radiators and cooling packages for gensets, please contact us today.