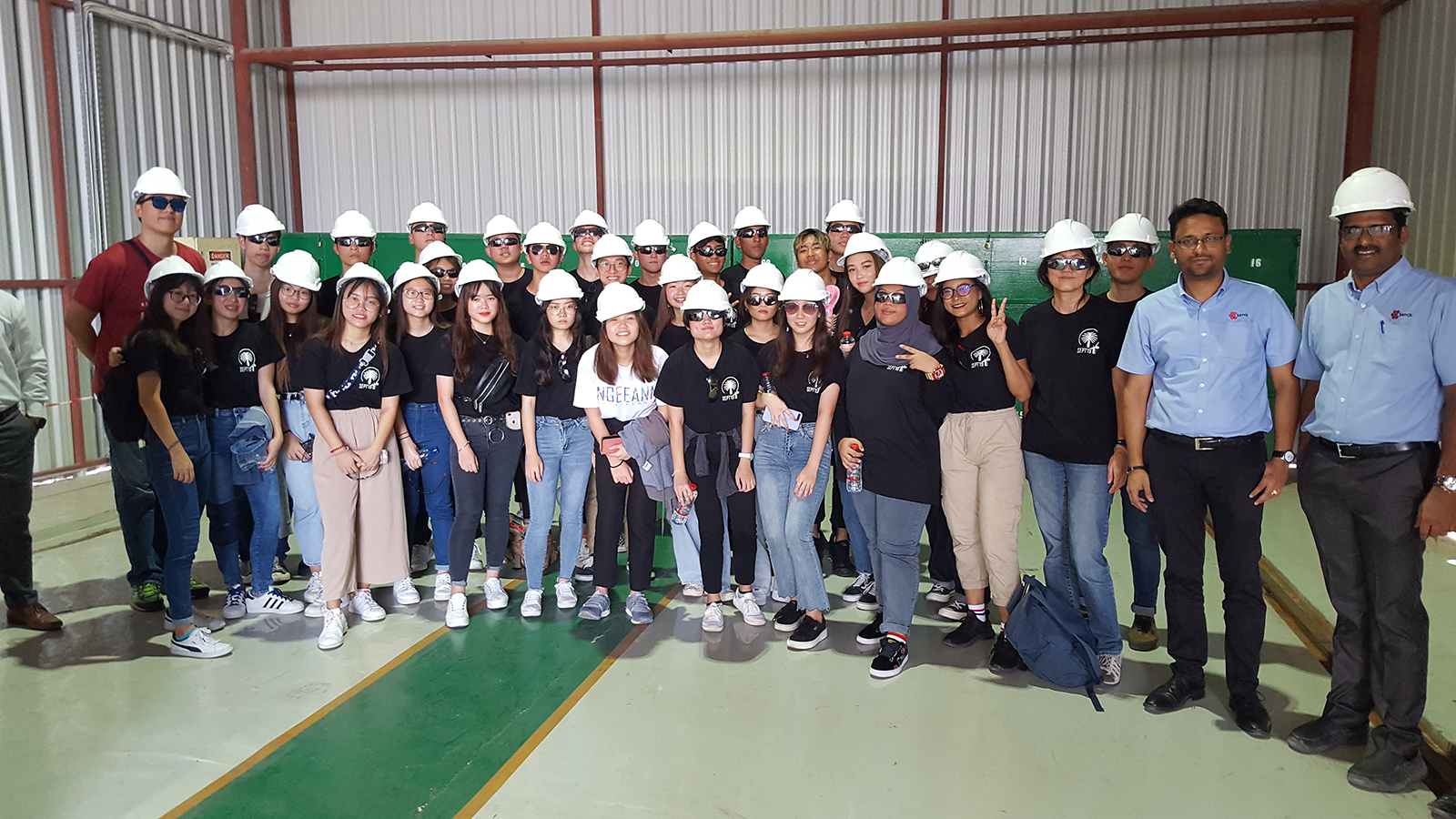 Serck recently hosted a class of Facilities Management students in its Sharjah facility.
The group of 30 students were on a study trip to the UAE from Singapore's Ngee Ann Polytechnic, School of Design and Environment, and are specialising in Hotel and Leisure Facilities Management.
Practical experience of heat transfer equipment is a key component in educating the next generation of heat transfer specialists, but it's tricky to come by as a large group because of health and safety issues bringing an entire class into the confined and limited space where this equipment is usually installed.
By visiting the Serck factory, the official site in the UAE for the manufacture and assembly of Klingenberg rotary heat exchangers, the students were able to closely examine and learn more about the practical workings and application of Heat Recovery Wheels in HVAC systems, and ask questions of our team of thermal transfer engineers and service specialists.
Click here if you'd like to learn more about our local and global corporate responsibility efforts.