A shortage of STEM skills has been a known issue in the UK for many years.
A major factor in this is a shortfall in education. The number of students taking up STEM subjects at school, sticking with them through university and then moving into the relevant sectors is not growing at a rate that meets the needs of the industry.
Despite calls for these subjects to be given more focus in schools, better training and other incentives, the UK Commission for Employment & Skills found that in 2015, 43% of science, technology, engineering and maths (STEM) vacancies remain hard to fill. After years without progress and the impact of the Covid-19 pandemic, the STEM skills gap today is a vast issue – more than 50% of engineering firms are struggling to recruit and retain staff with the required knowledge and skills. The problem becomes even greater as tech becomes increasingly integrated into daily life, creating even larger nationwide demand for the skills of a talent pool that is barely growing.
How Bad Is It?
In 2021, an IET report revealed that the STEM sector had a shortfall of 173,000 workers.
Put simply, the slow rate of new, suitably skilled workers joining the industry is not growing enough year-on-year to significantly address this shortfall.
Not Enough STEM Graduates
The UCAS End of Cycle Data (2019 – 2021) demonstrates why there is so much concern in the industry. On average, the number of accepted applications in the Engineering and Technology industry during this period was 33,148, but year-on-year increases are minimal.
The 2021 total (33,265) is just 995 higher than three years earlier in 2019 (32,270).
| Year | Number Accepted | Difference |
| --- | --- | --- |
| 2019 | 32,270 | |
| 2020 | 33,910 | +1,640 |
| 2021 | 33,265 | -645 |
| 2019-2021 | 33,148 (average) | +995 |
The Office of National Statistics dataset of employment by industry (Labour Force Survey) identifies the extent of growth the industry has had over the past decade. The findings below provide similar signs of slower than required growth.
The number of employees in Mining, Energy and Water supply roles have seen a 16% increase over the past decade. However, this level has not been sustained in recent years – the increase between 2019-2021 was just 7%.
The figures for Professional, Scientific & Technical have seen an even more dramatic slowdown. The 10-year percentage increase is 43%, but over the last three years, the rate has dropped dramatically to just a 5% increase between 2019 and 2021.
| | Mining, Energy and Water supply | Difference | Professional, Scientific & Technical activities | Difference |
| --- | --- | --- | --- | --- |
| 2011 | 2,064 | | 7,493 | |
| 2012 | 2,131 | 67 (+10.7%) | 7,799 | 306 (4.08%) |
| 2013 | 2,085 | -46 (-2.15%) | 8,193 | 394 (5.05%) |
| 2014 | 2,099 | 14 (0.67%) | 8,584 | 391 (4.77%) |
| 2015 | 2,218 | 119 (5.66%) | 8,712 | 128 (1.49%) |
| 2016 | 2,091 | -127 (-5.72%) | 9,136 | 424 (4.86%) |
| 2017 | 2,165 | 74 (3.5%) | 9,368 | 232 (2.53%) |
| 2018 | 2,355 | 190 (8.77%) | 9,637 | 269 (2.87%) |
| 2019 | 2,225 | -130 (-5.5%) | 10,095 | 458 (4.75%) |
| 2020 | 2,227 | 2 (0.08%) | 10,509 | 450 (4.10%) |
| 2021 | 2,398 | 171 (7.67%) | 10,683 | 174 (1.65%) |
| 2011-2021 | | 16% | | 43% |
| 2019-2021 | | 7% | | 5% |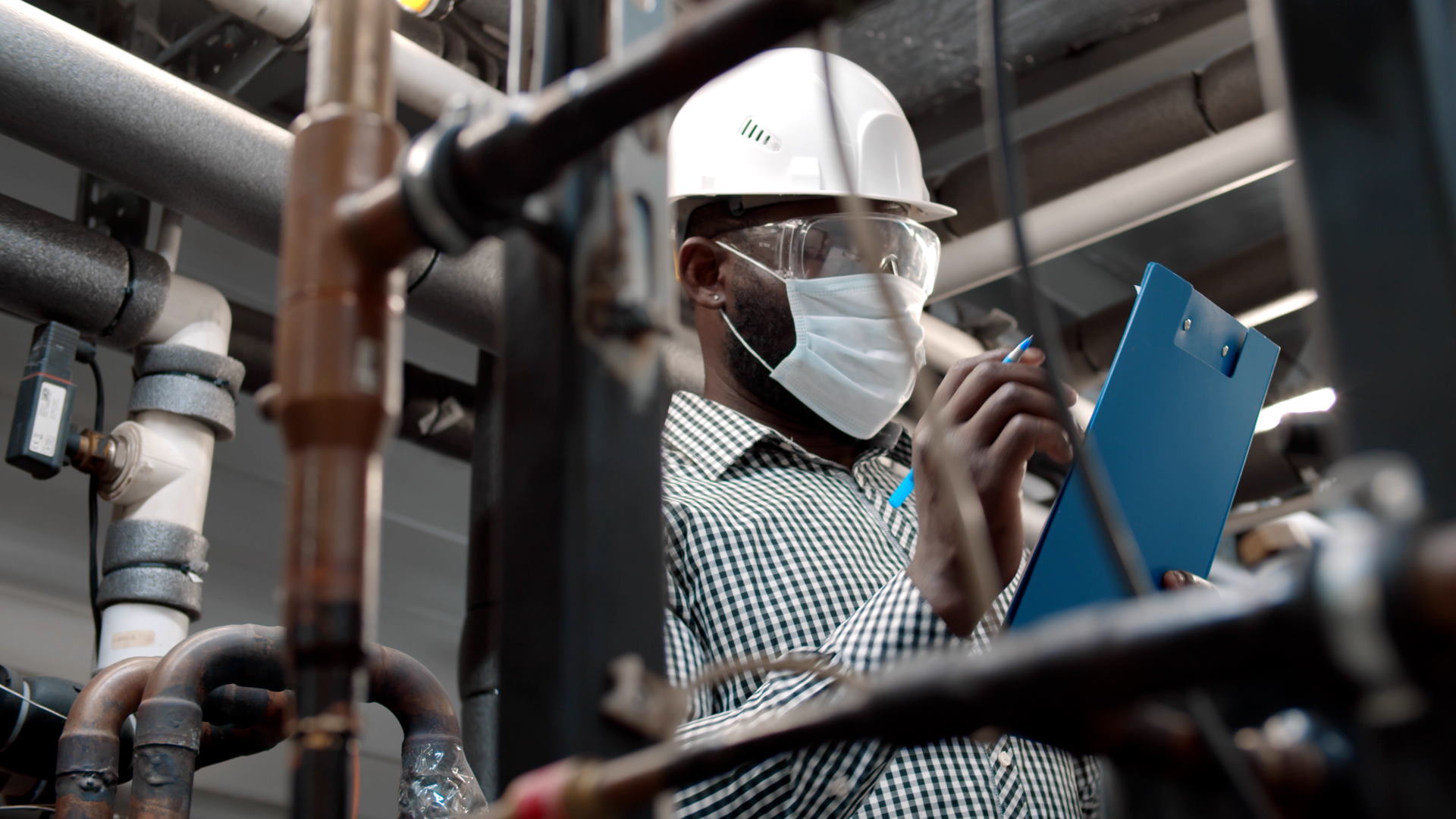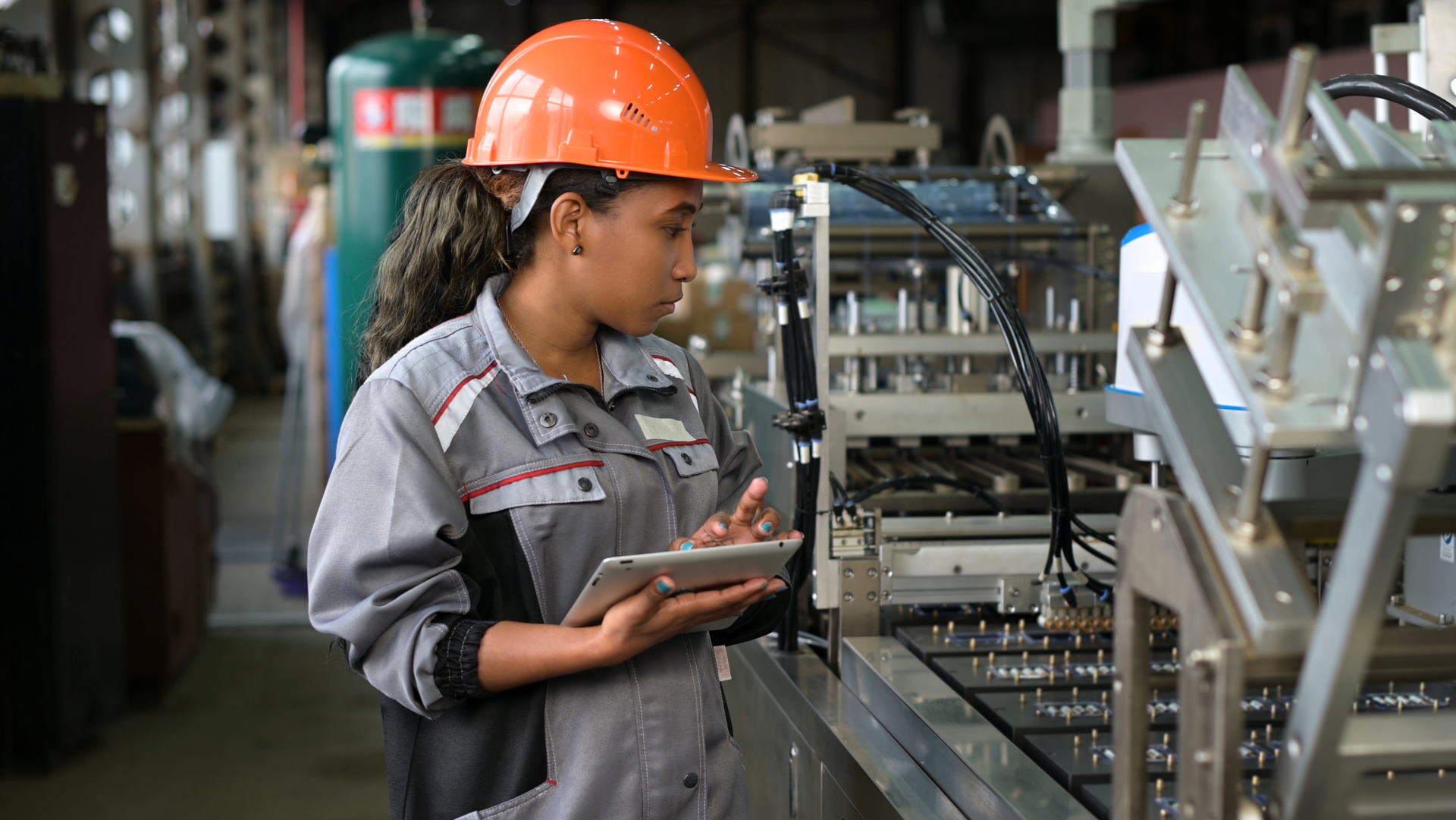 What Can Be Done?
Government Response
In February 2022, the UK government published a white paper outlining plans for "Levelling Up", which included a commitment to resolve the UK's digital skills shortage. A key goal set out here is that the number of people completing high-quality skills training in England would increase by 200,000 by 2030.
Measures to reach this target include:
reviewing funding for courses and colleges
rolling out Local Skills Improvement Plans
establishing a data hub to identify which skills are in demand regionally and ensure that training is provided where it is needed most.
While these measures could provide some help, they do not offer much in the way of short-term support to deal with the increasing volume of STEM role vacancies nationwide. Previous government plans, including the National Skills Fund in 2020, have also been unable to resolve the issue.
For more immediate progress, much of the hard work will have to come from the industry itself.
Apprenticeships
Government subsidised apprenticeships are a good option for all concerned. The individuals get workplace training and experience, while the organisation can ensure that individuals have the ideal training for the role.
Many employers believe that taking on apprentices results in faster integration than graduates, who may have to re-learn some approaches and skills compared to someone being trained for a specific role from day one.
This route could also provide a valuable alternative to students who are unsure.
Industry Response
Tech is no longer niche. STEM is required in every type of business – the skills gap cannot be filled simply by putting more investment into securing new hires. More must be done to reskill existing employees to meet the demands of specific roles.
The Importance of Upskilling
"The gap is growing bigger with experienced staff close to retirement age. The pool of potential employees available for recruitment with genuine skills and experience in our sector (or transferrable) is getting smaller," said Serck Industrial General Manager John Codling.
Insufficient skills suggest that, rather than a skills shortage, the issue is a misalignment of skills. In-house training delivered by the most experienced members of staff could build on the fundamentals new recruits join with, so they are not only trained to a high level, but have the specific skills required for certain roles.
In this situation, upskilling existing and new employees is essential to ensure that the engineering excellence and knowledge is shared with the next generation and does not dissipate as older generations retire.
Reaching Out
Bringing young people into the industry is easier said than done. As detailed above, the number of successful UCAS applications in Engineering and Technology has not seen significant growth in the last four years.
A lack of growth suggests that many young people will have decided against a STEM career path from a young age. If more was to be done in the early stages of education (KS1), these careers could become more attractive This makes it both the challenge and responsibility of the government and companies such as Serck to engage with young people in education as early as KS1 to begin demonstrating the benefits of the industry.
Currently, a significant limitation in reaching these audiences is a lack of appropriate, modern marketing and advertising. STEM needs to be promoted through mediums that will attract the attention of new generations. For example, social media platforms such as Instagram, Facebook and LinkedIn must be used more readily and creatively to ensure that the benefits and opportunities of a career in STEM are communicated to the right people, at the right time for them to act.
Tangible demonstrations of the benefits a STEM career can offer prospective employees should be presented in a roadmap. This needs to demonstrate how apprenticeships and junior roles are a route into rewarding careers and should not be considered negatively in comparison to university education. This can only be done by providing a clear direction of the staff development and skills training that will be in place to rapidly develop engineering excellence.
The Future is Bright
Ultimately, it will be the combined efforts of employers, education and the government that will shrink the skills gap. Refining education to make the connection between STEM subjects and STEM careers clearer can help to build enthusiasm in the next generation, while clear and diverse development opportunities will motivate them to pursue a career in these fields.
Although short-term concerns remain, the number of students moving into STEM is growing, government plans are in place to make STEM roles more attractive, and companies can put more focus on apprenticeships and training to help new and existing staff develop specialist skills.
To find out how our years of experience can help to solve problems in your industry, contact us today.